Crafting Sustainable Homes, Building Brighter Futures
At Key Vista Homes, we blend creativity, sustainability, and meticulous attention to detail to create homes that are as beautiful as they are energy-efficient.
Discover Sustainable Luxury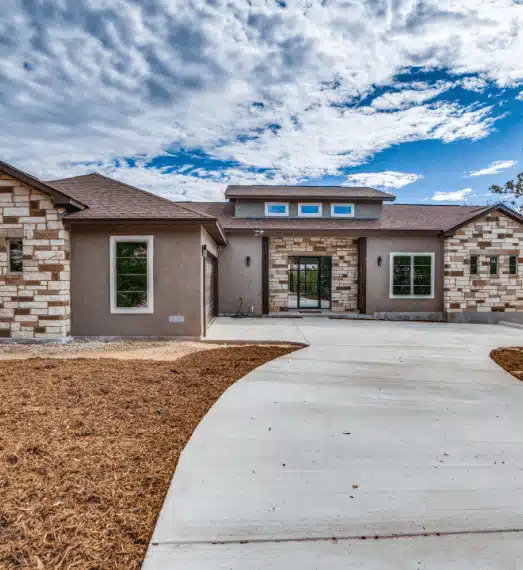 Combining Sustainability and Luxury in Home Building
At Key Vista Homes, we don't just build homes, we create sustainable living experiences. Specializing in custom luxury homes in San Antonio, we integrate energy efficiency and sustainable methods into every step of our building process. Our team collaborates with you to design a home that not only reflects your unique lifestyle and tastes but also contributes to a greener planet. Each home we build is aimed to be Energy Star certified, featuring energy-efficient materials and smart technologies that lower utility bills and reduce emissions. To us, your home is more than just a structure – it's a testament to your personality, achievements, and commitment to sustainability.
Benefits of Choosing Key Vista Homes

Our homes are designed to be energy-efficient, resulting in lower utility bills no matter the season. From smart thermostats to energy-saving appliances, we incorporate features that reduce emissions and contribute to a healthier environment.

As custom home builders, we believe that your home should be as unique as you are. That's why we offer a fully personalized approach to home building, allowing you to customize every aspect of your home, from the architectural accents to the square footage.

We are dedicated to cultivating relationships with renowned industry professionals to ensure that the best contractors and materials are used for your home. Our project managers vigilantly oversee each step of the process, guaranteeing excellence and quality at all times.
Our 5-Step Roadmap to Your Dream Home
At Key Vista Homes, we offer more than just beautiful homes – we provide a comprehensive, stress-free building experience. As San Antonio's leading home builder, we guide you through every step of your home-building journey, from the initial concept to land selection, design, completion, and even ongoing maintenance.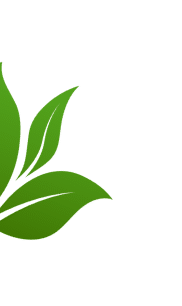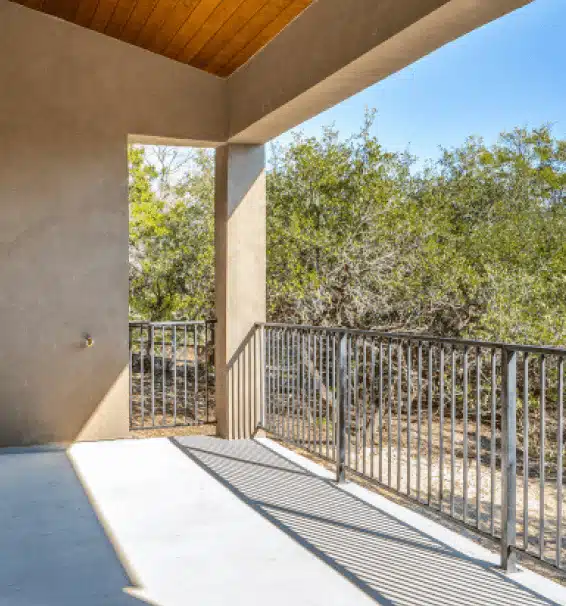 Our journey begins with a conversation.
We sit down with you to understand your needs, preferences, and dreams. This brainstorming session helps us gauge the scope of your project and estimate the costs. We take note of every detail – from the space you need to your design preferences, ensuring your vision is at the heart of our plan.
Once we've assembled your design team, we create a preliminary schematic floor layout. This blueprint, tailored to your budget, includes an allowance chart for future decisions. We also address any specific coding or structural issues at this stage, ensuring a smooth building process.
This step involves finalizing the bidding process. We integrate design, innovation, and value engineering into a comprehensive set of building plans that align with your budget. Once the final construction agreement is signed, we're ready to bring your dream home to life.
This is where the magic happens. Your blueprints become a reality as we construct your custom home with precision and care. Every brick laid and every wall painted is a step closer to your dream home.
The final step is the most rewarding – handing over the keys to your dream home. We aim for your 5-Star satisfaction, ensuring your project is completed on time and within budget.

Start Your Journey to a Sustainable Luxury Home Today
Ready to take the next step toward your dream home? Get in touch with us today to learn more about our services and how we can help you build a home that is not only beautiful but also sustainable and energy-efficient.
Frequently Asked Questions
The timeline for a custom home build can vary depending on several factors, including the complexity of the design and the size of the home. On average, you can expect the process to take between 10 to 16 months from the initial design phase to completion. However, we will provide a more accurate timeline once we understand your specific needs and requirements.
We use a variety of sustainable materials and methods in our construction process. This includes energy-efficient windows, doors, solar panels, water heaters, insulation, and heating and cooling options. We also use programmable (smart) thermostats, energy-saving appliances, and energy-efficient light fixtures and bulbs. Our goal is to reduce emissions and contribute to a healthier environment.
The price per square foot of each home varies based on several factors, such as: floor plan, foundation requirements, customization, lot preparation, location, etc.  During the design process we will work to finalize the allowances and construction costs where the only limitation is your checkbook.